Expert Commercial Building Inspections llc
For your expert commercial building inspection, call Garrett Merrick at 801.691.2607 or send an email to garrett@expertcommercialinspections.com
How to Repair a Cracked Concrete Roof Tile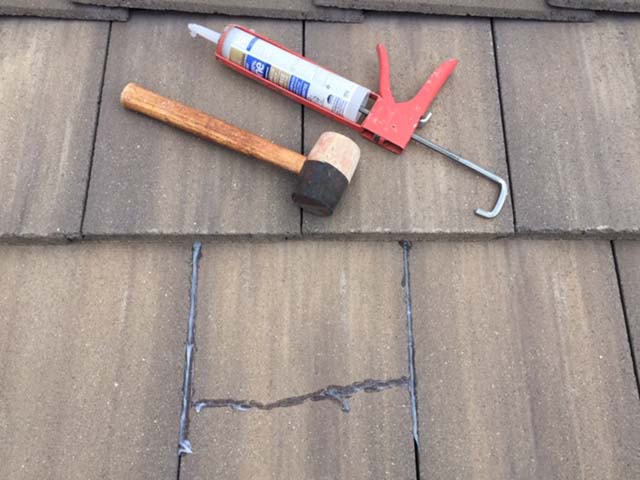 A quick repair for a cracked concrete roof tile.
Concrete roof tiles can be replaced, but if you want a fast, easy repair without the hassle of replacing the tile, do this:
1. Slide the broken tile down and clean off any debris that is underneath.
2. Inspect the water resistant barrier underneath the tile. Repair it if it is damaged.
3. Sweep the broken tile edges with a whisk broom.
4. Apply a generous layer of clear silicone caulk to both broken edges.
5. Use a mallet to tap the lower piece firmly back into its original position. Friction will keep it from sliding down.
6. Apply a generous layer of clear silicone caulk across the broken edge to cover any gaps that might have survived your first caulking of the edges.
7. Apply a generous layer of the caulk down both sides of the entire tile to at least halfway down the edges of the broken off lower section – all the way down if you want extra holding power. Caulking the broken edge is sufficient to hold the tile in place for several years, but the edge caulking makes the repair a little more durable. It also seals the side lip (not visible on the underside) underneath that could allow water to penetrate underneath the broken section of the tile.